Openness and transparency are the pillars of scientific progress. However, there is a bias towards publishing positive results, distorting the evidence base and undermining the reproducibility of research. Results-free review offers a solution to this problem, focusing editorial decisions on the rationale and methods alone.
What is results-free review?
Results-free review is a new model of peer review, where editors and reviewers are blinded to the results. It happens in two stages:
Stage 1: Review of manuscript, excluding any results or discussion of results.
Stage 2: If accepted following Stage 1, review of complete manuscript to check the results and conclusions do not deviate unjustifiably from the research question and methodology.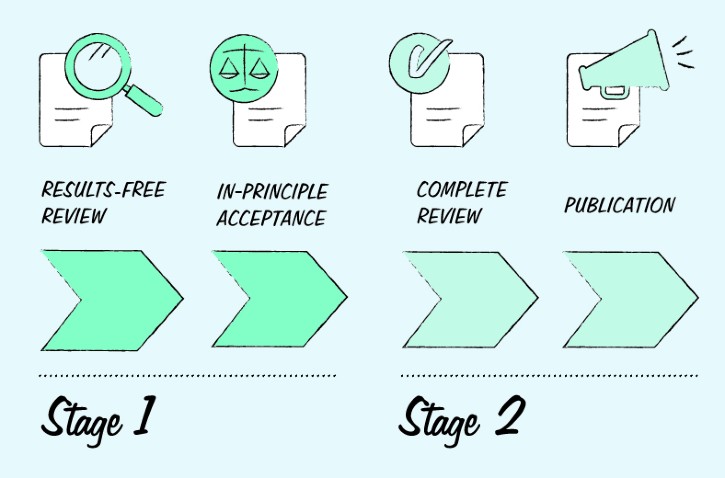 How is it different to normal peer review?
All aspects of the peer-review process are the same (with the exception of Stage 1), including the questions for reviewers, criteria for publication and expected turnaround times. See our peer-review policies for more details.
How is it different to Registered Reports?
In Registered Reports, peer review of the study protocol is completed before any experiments are conducted. In results-free review, peer review occurs after the experiments are conducted, as is the case for traditional post-study peer review. We support the Registered Reports format and consider both approaches as complementary.
Why choose results-free review?
1. It's simple and you just need to opt in at submission
2. Your manuscript is accepted in-principle before the results are reviewed
3. It increases the credibility of your results


Your contribution to the future of peer review
The number of new publishing initiatives is on the rise. It is important that these are rigorously evaluated to ensure they are having the desired outcomes. In choosing results-free review, you are also contributing to our randomised-controlled trial in determining how it influences publication bias and the editorial decision-making process. If deemed effective, it is our hope that results-free review will become the 'norm' for peer review.
How do I submit?
Simply submit to BMC Psychology and click to opt-in to results-free review.
Need more information? Read our Editorial or contact us at bmcpsychol@biomedcentral.com