Editor Profiles
Darren Byrne is an Editor for the BMC Series and has been the Editor of BMC Psychology since July 2019.
Darren did his BA in Psychology at the National University of Ireland, Galway. Following this he did an MA in Criminology and Criminal Justice King's College London. After this he did an MSc in Neuroscience with Psychiatric Genetics at King's College London. He then did a PhD in Neuroscience in the Centre for Developmental Neurobiology, King's College London studying experience-dependent neural plasticity. Darren joined BMC in October 2018 as a locum editor after finishing his PhD and became a manuscript editor in March 2019.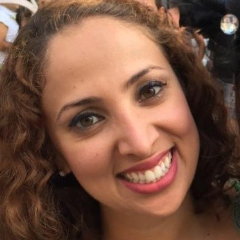 Ana is Manuscript Editor for the BMC series, and has been with BMC Psychology since September 2019. Prior to joining BioMed Central, Ana was a post-doctoral researcher at the University College Cork and the National Suicide Research Foundation developing a program to improve the mental health services and reduce the number of suicides in Ireland. Ana started her career in science investigating the psycho-pharmacological effects of plant extracts on animal models of anxiety and depression. She completed her PhD in Pharmacology with emphasis in Neuroscience at the Federal University of Santa Catarina, Brazil, investigating the effects of muscarinic receptor activation on adult hippocampal neurogenesis. Previously she worked as lecturer of Neuroscience, Psycho-pharmacology and Behavioural genetics to Psychology students in Brazil.
Kelda is Manuscript Editor for the BMC series, and has been with BMC Psychology since March 2020. She started her research career with a BSc at Bangor University, where she investigated how we use our hands and hand-held tools in 3D space. Kelda went on to do an MSc in Research Methods in Psychology at University College London. Following this, she did a PhD at Birkbeck, investigating somatosensory representations of the hands and feet.
Cognitive psychology
Keith Laws is Professor of Cognitive Neuropsychology in the School of Life and Medical Sciences at the University of Hertfordshire, UK. He completed a PhD at the Department of Experimental Psychology, University of Cambridge and is the author of over 100 papers and a book entitled 'Category-Specificity: Evidence for Modularity of Mind'. He is a Chartered Psychologist, an Associate Fellow of the British Psychological Society, a Fellow of the Royal Society of Arts, a Fellow of the Institute of Learning and Teaching. He joined to Editorial Board of BMC Psychology as a Section Editor in 2013. He is also currently on the editorial boards of the British Journal of Clinical Psychology, PlosOne and World Journal of Psychiatry.
His research focuses on cognitive functioning in people suffering from neurological and psychiatric disorders including schizophrenia, Alzheimer's disease, OCD, and body dysmorphic disorder. He has published numerous meta-analyses looking at a wide range of topics including the link between MDMA (ecstasy) drug use and poor memory, the use of ketamine as an antidepressant, sex differences in the cognitive decline associated with Alzheimer's disease, and whether CBT reduces the symptoms of psychosis. His research has attracted national and international media attention including his work documenting worse cognitive outcomes in women suffering from Alzheimer's disease, better multitasking abilities in women than men, the impact of MDMA (ecstasy) on memory function and the use of Ketamine as an anti-depressant.
Francesco Pagnini

Health psychology
Francesco Pagnini (Ph.D. in Clinical Psychology, Psy.D. in Integrated Psychotherapy) is Assistant Professor at Università Cattolica del Sacro Cuore, in Milan, and Associate at Harvard University. His main research interest is the connection between mind and body. In particular, he is interested in studying and developing psychological interventions to help changing the course of physical diseases. He often works with the concepts of mindfulness, flexibility, and openness. He has authored more than 70 articles on peer-reviewed journals, including JAMA, PNAS, Lancet Psychiatry, and Psychological Inquiry, and received several competitive grants from national and international agencies.